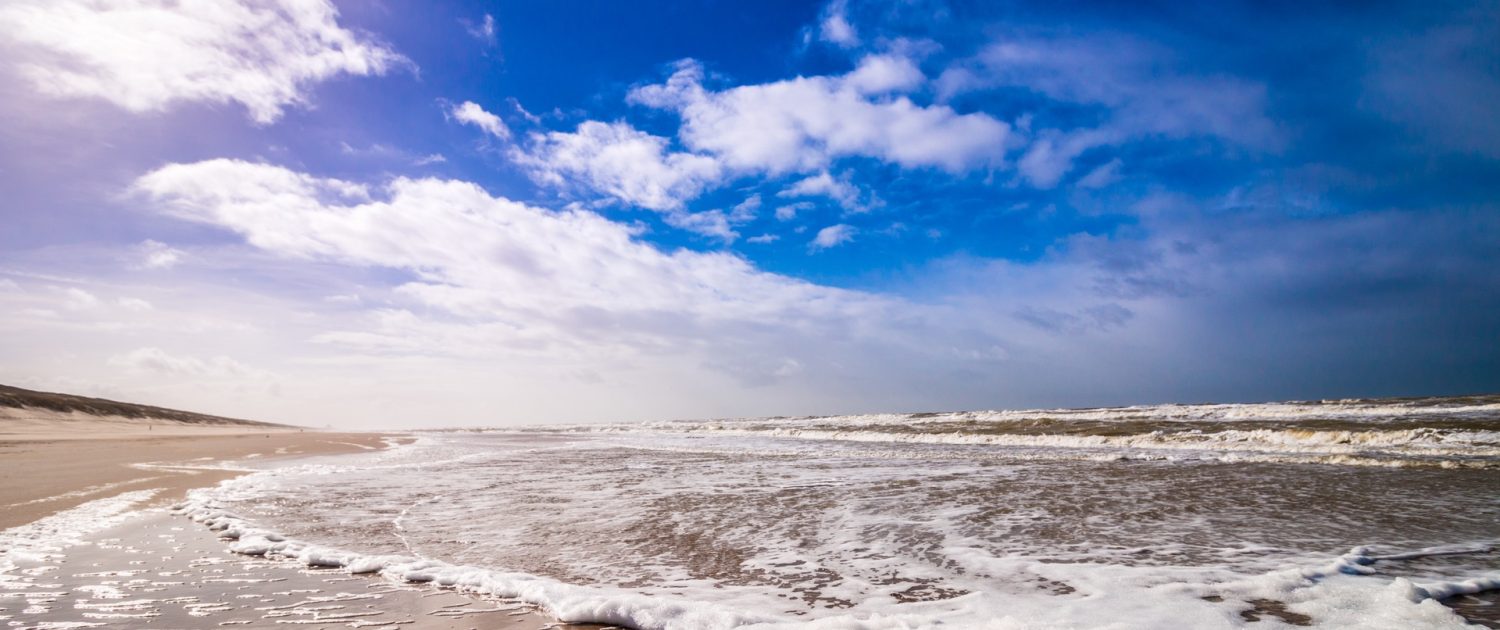 Golden Isles Beaches
Sure we have golf, history, fishing, biking and restaurants galore, but we know, there's a strong possibility you came here for the beach!
Area beaches are a major draw for both residents and visitors to the area. Golden Isles beaches are wide with hard packed sand that is ideal not only for sunbathing but also for bike riding. Both islands have miles of paved bike paths that make a day of biking, sunning, eating and exploring a nice exercise!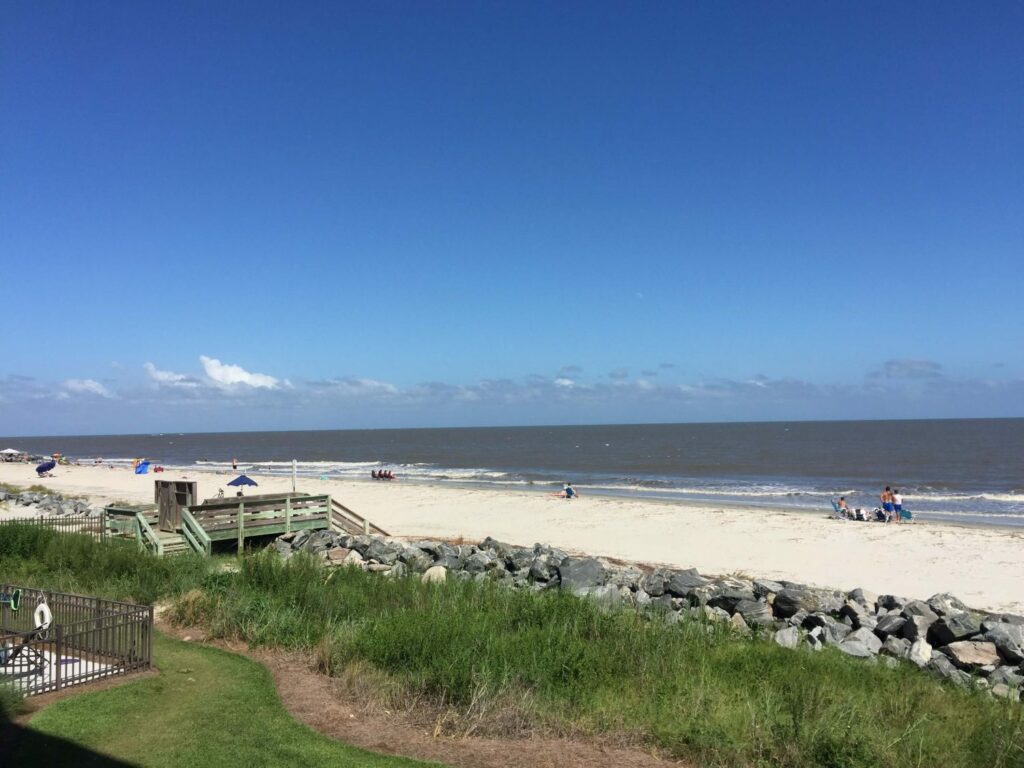 St. Simons Island beaches has two convenient public parking and beach access locations on Ocean Boulevard at the Coast Guard Station and Massengale Beach. Parking is free and a boardwalk leads from the parking area to the beach.
In addition, along the St. Simons Sound and Atlantic Ocean are 41 public beach access points. #1, Wyley Street, is the southwestern most point and is located at the end of Butler Avenue. Public access points continue along the shoreline, ending with point #41, Gould's Inlet, at the end of Bruce Drive on East Beach. Both Massengale Park and Coast Guard Station have ample (free) parking and public restrooms. The remaining access points vary, but some have limited or no vehicle parking. Points 1-22 are tide contingent, meaning at high tide, the water obscures the beach and these areas are not suitable for swimming at high tide. At low tide, the beach is exposed, making beach walks and swimming possible. High tide occurs twice daily and times vary throughout the year. Look for the green "Public Beach Access" signs and please obey posted parking signs to avoid ticketing or towing at all St. Simons Island beaches.
Jekyll Island also offers several beach access points however you do have to pay to get on the island itself. The residential area of Jekyll Island offers six public beach access points at Brice Lane, King Avenue, Dexter Lane, Thorne Lane, Albright Lane, and Gould Lane.

BEACH ACCESS & ACTIVITIES
BEACH RENTALS
To make the most of your day at the beach, rentals are available. Located on the beach just south of Massengale Park, Barry's Beach Service offers chairs and umbrellas, kayaks, sailboats, boogie boards, stand up paddleboards and fun cycle rentals during summer months.
STAND UP PADDLEBOARDING
Because of the relatively calm water at low tide, stand up paddleboarding is quite popular among people of all ages. Kayak and canoe are also favored ways of exploring our trail system of waterways.
DRINKS AND SNACKS
For a day at the beach, most folks bring their own picnic. At the Coast Guard Station, there is a snack bar open seasonally. For a local favorite, walk a block off the beach to Beachcomber BBQ & Grill for a sandwich or platter to go.
PET FRIENDLY BEACHES
During the summer months (Memorial Day to Labor Day), animals are prohibited on the beach between 9:00 am and 6:00 pm. From 6:00 pm to 9:00 am, dogs are allowed on the beach and do not need to be leashed, but must be in the owner's immediate control. In non-summer months (Labor Day through Memorial Day), dogs are allowed on the beach at all times and do not have to be leashed, but must be in the owner's immediate control. Owners who are not able to control their pet by voice command are subject to ticketing and fines. Owners must clean up after their pets on all St Simons Island and Jekyll Island beaches.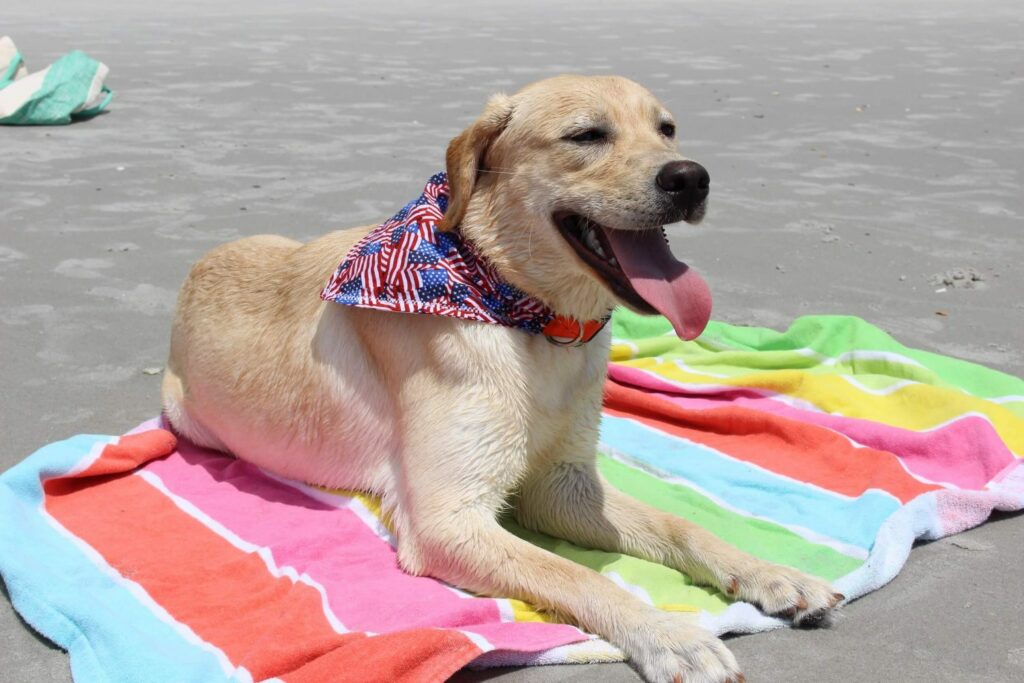 PICNICS ON ST. SIMONS ISLAND
With the right supplies and the right scenery, who knows what could happen…engagement rings could be given, apologies could be accepted, and life plans could be made. With the Atlantic Ocean as your backdrop great things are bound to happen on St. Simons Island Beaches!
CHOOSE THE PERFECT PICNIC SPOT
First, the right picnic supplies are essential. Always bring a blanket or chairs along with your picnic basket. For inside the basket, both Island grocery stores, Harris Teeter and Winn Dixie, have great selections of wine, gourmet cheese and prepared meals and snacks. And a stop by the farmers market for hot boiled peanuts and fresh fruits and vegetables is always worthwhile. Once you have your supplies (don't forget the corkscrew and plastic drinkware) finding the perfect spot is key. Choose from our suggestions of the most romantic picnic spots on St. Simons Island beaches, or find your own secret hideaway!
THE BEACHES OF ST SIMONS ISLAND
Beginning at Massengale Park and continuing north to Gould's Inlet are beach access points #23-41. This area of the beach is not tide contingent, meaning you can enjoy a lovely, oceanfront picnic in the sand at any time. Beach access at both Massengale Park and the Cost Guard Station include free, ample parking. To find a quiet spot, we recommend starting at the Coast Guard Station and walking north on the beach. Or start at Gould's Inlet and walk south. Even during the busiest time of year, this area of the beach is sparsely populated and makes for a lovely picnic.
OCEANFRONT NEPTUNE PARK
Some beach towns build high-rise hotels and condominiums on their prime beachfront property—not St. Simons Island! At the southern tip of the Island is oceanfront Neptune Park featuring a large open lawn with picnic written all over it, park benches facing the ocean, and grilling areas under the most beautiful, sprawling oak trees you've ever seen. Adjacent to the park is the historic St. Simons Island lighthouse, and a picnic below the lighthouse or in the picturesque oceanfront gazebo will rank among your most romantic gestures. While you're in the neighborhood, take a stroll down the pier, climb the lighthouse to the top or pop in at the shops lining Mallery Street.
"ABANDONED" BEACH
This one requires a little advance planning, as you'll need the tide to be in your favor. At low tide, the beach stretching from the pier around to the western tip of St. Simons Island is exposed. At high tide the beach is inaccessible. Beach Access points #1-6 (Wyley Street, Hamilton Street, Virginia Street, Florence Street, Georgia Street and Floyd Street) each have public parking and steps down to the beach. The sand will be hard packed, but wet, so be sure to bring your beach chairs. Because this spot on St. Simons Island is southwest facing, it has the distinction of being a great place to see a waterfront sunset on the East Coast! It's a beautiful spot any time the tide allows access.
FREDERICA PARK
Toward the north end of the Island at 2201 Lawrence Road is the new Frederica Park. The park includes grassy spaces, picnic pavilions, swinging park benches and walking trails. The park is accessible by a paved bike trail that runs all the way from the south end of the Island. On a nice day, pack the bicycles or car with picnic gear and make your way to the sunshine at Frederica Park.