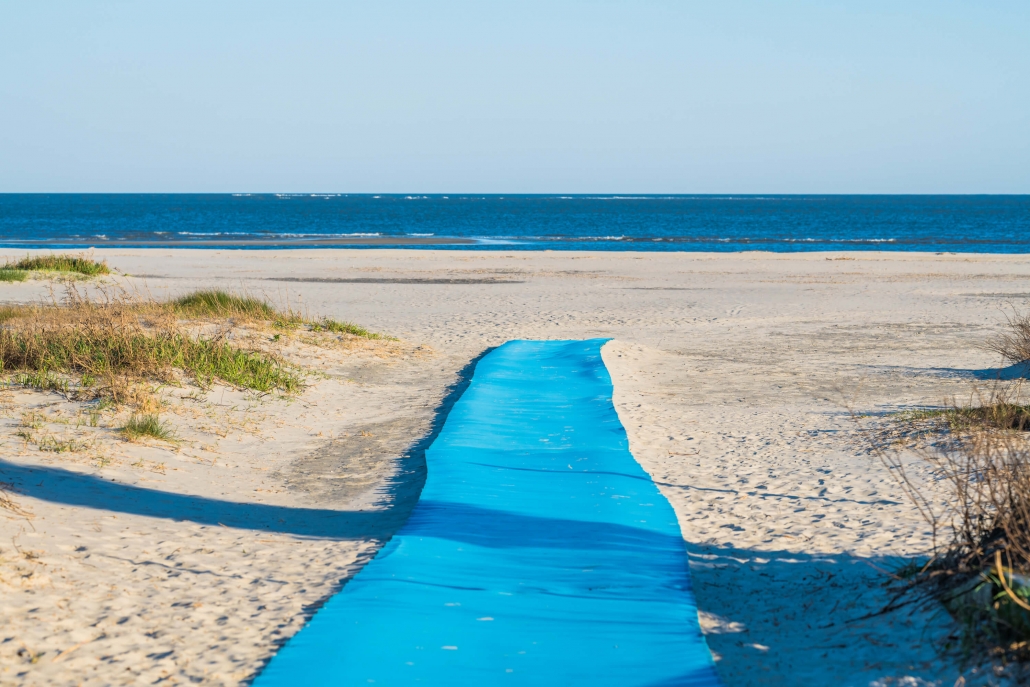 Hodnett Cooper Vacation Rentals, Inc Policies
Hodnett Cooper Vacation Rentals, Inc
Rental Agreement
Check-In & Check-Out: Check-in time is 4:00 pm. Check out is 10:00 am.
Reservations: A valid credit card is required for all reservations. For payment, we accept cash, personal check, American Express, MasterCard, Visa, and Discover. There will be a $30 surcharge on all returned checks.
Minimum stays are required and vary throughout the year.
Renter Age Requirements: The individual placing the reservation (herein after called guest) must be at least 25 years of age (higher age requirement is required on some properties) and occupy the property during the entire reservation period. Guest will ensure that all policies pertaining to the rental will be communicated and enforced with their invitees.
Refunds: No refunds are granted for early departure, inclement weather, eviction, mechanical malfunction, or interruption of utilities. We will make every effort to ensure necessary repairs are completed in a timely manner.
Property Use (Events): Hodnett Cooper Vacation Rentals, Inc rental homes and condominiums are to be used as personal vacation rentals only. You shall not assign or sublet said premises, or any part thereof. You agree to abide by all Glynn County rules and regulations and all homeowner association covenants or conditions pertaining to the rental residence. Further, weddings, events, parties and other gatherings that exceed the stated maximum occupancy for a property are strictly forbidden. Failure to comply shall be cause for eviction without refund.
Behavior: Loud or unruly behavior is strictly prohibited. Management reserves the right to evict, without refund, any person who creates a disturbance or becomes a nuisance.
Occupancy: The occupancy limitation for each residence is designated in the property description. In addition, Hodnett Cooper Vacation Rentals prohibits more than 5 (five) unrelated people from occupying a residential property. The named reservation holder must occupy the property for the entire duration of the reservation period. Management reserves the right of eviction, without refund, for unauthorized occupancy
Pet Policy: Residences do not accept pets, unless noted. Properties designated as pet friendly require a non-refundable pet fee. Size, type, and quantity restrictions may apply. Violation of the pet policy will result in a minimum penalty of $300 (plus cleaning charges), and may also result in eviction and forfeiture of rent.
Deposits:
Daily & Weekly Reservations
Due at Booking (arrival date more than 180 days away) = Deposit of 10% of Rent.
Due 180 days prior to arrival = 50% of total rental amount, including all taxes and fees (less monies already paid).
Due 30 days prior to arrival = Remaining balance owed
If a reservation is made less than 30 days prior to arrival, full payment is due to confirm the reservation.
Monthly Reservations
Due at Booking = $350 Deposit.
Due 180 days prior to arrival = Deposit equal to ½ of first month's rent (calculated as 15 nights rent), including all taxes and fees.
Due 60 days prior to arrival = Remaining balance owed for first month and any partial month, including all taxes and fees.
Rent owed for subsequent months is due at the beginning of each month thereafter.
Cancellations:
Daily & Weekly Reservations
Request to cancel is received more than 180-days prior to arrival: 100% refunded.
Request to cancel is received between 30 and 180-days prior to arrival: Deposits refunded, less 10% of the total rental amount (including tax).
Request to cancel is received within 30-days of arrival (or no notice given): No refund.
Monthly Reservations
Request to cancel is received more than 180-days prior to arrival: $350.00 Deposit Refunded, less 10%.
Request to cancel is received between 60 and 180-days prior to arrival: Deposits refunded, less 10%.
Request to cancel is received within 60-days of arrival (or no notice given): No refund.
Additionally, early departures require advance notice in writing 30-days prior to departure and are subject to a penalty equal to one month's rent at the highest published rate.
Travel Interruption Insurance: To protect your vacation investment, and to avoid the loss of deposits paid in the event of cancellation within the guidelines outlined by CSA Insurance, Hodnett Cooper strongly recommends the purchase of Travel Interruption Insurance. CSA travel protection may be purchased directly from CSA at www.vacationrentalinsurance.com/HODNETTC
Damage Policy: As a part of your stay, all reservations include a non-refundable $45 Damage Waiver fee that covers unintentional damage to the rental unit interior that occurs during your stay provided they are disclosed to management prior to check-out. Any damages that are not reported, are not to the interior or that exceed $1,500 will be charged to the credit card on file. If during your stay at one of our rental properties, a registered guest causes any damage to real or personal property of the unit as a result of inadvertent acts or omissions and is reported to the management company prior to departure, Hodnett Cooper will cover the cost of repair or replacement of such property up to a maximum benefit of $1,500. Please note that damages caused by pets are not covered by the damage policy.
Cleaning Fee and Reservation Fee: A cleaning fee and reservation fee is applied to every reservation, which
includes housekeeping charges and an administration fee. Each residence will be cleaned before arrival and upon
departure. Additional cleaning can be scheduled for an extra charge.
Taxes:  State sales tax of 7% and county hotel-motel tax (5% as of April 2023) is collected on the first 30 nights of all stays. State sales tax only is collected on the 31st-90th nights of all stays.  State Transportation Excise tax of $5 per night: This is a new fee effective 7/1/2021 that is due on all stays of less than 30 days. If a stay is 30 nights or more it is exempted from this fee. Tax requirements are subject to change by state and local taxing authorities.
What to Expect:
All Residences Are Furnished With:
Starter Supply of Toilet Paper
Starter Supply of Bar Soap
One Roll of Paper Towels
Two Packs of Powdered Dishwasher Soap
Sheets, Blankets, Towels, Pillows, Wash Cloths
Television(s)
Glassware, Cookware, & Flatware
Air Conditioning & Heating
Major Appliances (Microwave, Oven, Stove, Toaster, Coffee Maker, Iron) *Except where noted in property
description*
Washing Machine & Dryer. *Except where noted in property description*
Other notable amenities, such as DVD players, sleeper sofas, and grills are included in property descriptions when
applicable.
Suggested Items To Bring Along:
Beach Chairs & Beach/Pool Towels
Personal Care Items (Additional Toiletries, Hairdryers, etc.)
Food & Condiments
Cribs, Highchairs, Games, Toys, etc.
Smoking: Unless otherwise noted, all residences are designated non-smoking. Smoking inside a non-smoking
residence, or outside with doors/windows open, will result in a minimum charge of $300 for additional cleaning.
Telephone: Please note that most residences DO NOT have local landline telephones. If you require a telephone in
your unit, please contact one of our vacation rental team members for a list of residences with telephone service.
Substitution: Management strives to comply with all reservation requests for specific residences. Accordingly, we
will reserve for you the specific unit selected at the time of your reservation upon the receipt of your deposit and
signed Agreement. Subject to availability for maintenance, owner usage, or other issues that may render the
accommodations unsuitable for rental, and/or subject to the property remaining as a Hodnett Cooper Vacation
Rental, Inc accommodation at the time of the stay, guests will be placed in the specific unit set forth in their
Agreement, or otherwise provided with a full refund or an opportunity to stay in an equivalently priced
accommodation if available. Notwithstanding Hodnett Cooper Vacation Rental, Inc's efforts, if the specific unit
reserved is unavailable for any reason, guests will be limited to a full refund or similar accommodation at their
election. In no event will Hodnett Cooper Vacation Rental, Inc be responsible for any direct or indirect costs,
expenses, fees or other consequential damages resulting from the unavailability of a specific property.
Rates: Prior to booking and confirming a reservation, rental rates and fees are subject to change without notice.
Interest Bearing Account: Guest is hereby notified that all monies collected are placed into an interest bearing
account in which the interest shall accrue to the benefit of Hodnett Cooper Vacation Rentals, Inc
Innkeeper Law: Hodnett Cooper Vacation Rentals, Inc operates under Title 43 of Georgia Code as an innkeeper.
Hold Harmless: In consideration for receiving permission to rent, except for damage or injury caused by latent defect or willful misconduct, the Renter hereby agrees to hold the Owner and Hodnett Cooper Vacations Rentals harmless from any and all liability, claims, demands, actions and causes of actions whatsoever, arising out of or related to any loss, damage, or injury that may be sustained or for any damage to property of the Renter while in or upon the Rental Premises, common areas and amenities where the use is being conducted. This Hold Harmless and Indemnification Agreement specifically includes any claims, related claims, causes of action, suits or damages asserted by Renter or third parties related to Covid-19.
Properties for Sale: Occasionally, vacation residences are listed for sale. We will make every effort to schedule
showings so as not to interrupt your vacation.
Parking: Parking is limited. Allotment is decided on a first-come, first-served basis. If a community requires a
parking permit, one will be included in the check-in packet. Many properties have restrictions for vans, trucks,
campers, boat trailers, etc. For additional details, please contact us. Golf carts are permitted on the streets of St.
Simons Island. If you choose to utilize a golf cart during your stay, please note that electricity is not available in
garage/parking areas of condominium communities.
Grills: Outdoor grilling is permitted only in designated areas. Grilling on decks, balconies, or screened porches is
prohibited by law. Please use caution when grilling.
Pools & Hot Tubs: Lifeguards are not provided. Guests are responsible for the safety of themselves, their children,
and their guests. Pool and Hot Tub facilities are for the use of registered guests and property owners only. If
identification tags are required for community pools, they will be included in the check-in packet. Diaper age
children are required to wear swim diapers when using swimming pools. No discounts or refunds will be issued for
pool or hot-tub malfunctions or closures.
Utilities: Rental rates are inclusive of all utilities including, electricity and/or gas, local telephone service (unless
otherwise noted), basic cable television, water, sewer, and waste disposal. Any additional services, such as Internet,
will be noted in the property description. As previously stated, interruption of utilities does not warrant refunds.
However, management will make every effort to resolve such interruptions in a timely manner. Stays greater than
30-days in length, are subject to an excess utilities surcharge when utilities are significantly higher than average due
to their occupancy.
Beach Rules: Glynn County Code of Ordinances sets the following regulations for beach usage: 1) no glass
containers, 2) no motorized vehicles, 3) no littering. Animals are prohibited on the beach from 9:00am to 6:00pm,
Memorial Day through Labor Day. At other times, animals are permitted and must remain in the owner's immediate
control. Animal owners are required to clean up after their animals on the beach at all times.

Right of First Refusal: We offer the right of first refusal to our current guests for future year accommodations. If
you would like to reserve your current accommodations for the same time period next year, please notify us before
departure on daily and weekly reservations, or within two weeks of checking-in for monthly reservations.
Otherwise, we will make the residence available to other guests.
Any amount or installment that is not paid when due shall accrue interest at a rate of one and one-half percent per
month from its due date. If any sum due hereunder must be collected by an attorney, you agree to pay the reasonable
costs of collection and reasonable attorneys fee equal to fifteen percent of the principal and interest due, and any
judgment obtained shall accrue post-judgment interest at a rate of one and one-half percent per month. By agreeing
to the terms and conditions of this rental agreement, you consent to the jurisdiction of any court of competent
jurisdiction in Glynn County, Georgia for any suit, action or proceeding arising from or related to this rental
agreement, and waive any objection that such venue is inconvenient.