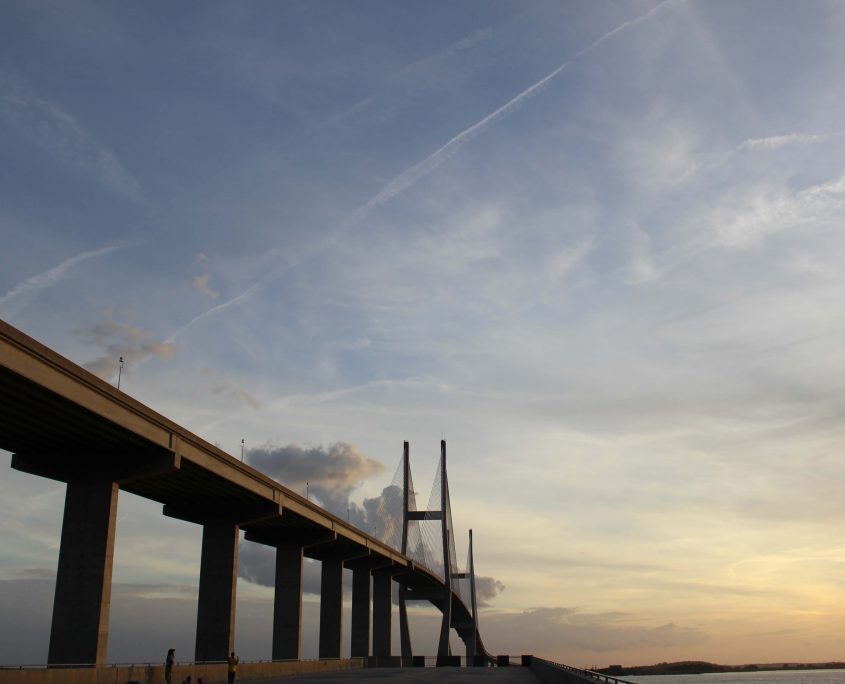 Day Trips from St Simons Island
While enjoying a St. Simons Island vacation reap the benefits of it's central location! It's close proximity to surrounding destinations make it easy to plan an interesting day trip during your stay. Whether you have a city stop in mind or enjoy exploring other islands, we have a few suggestions to get you started. St. Simons Island is located midway between Jacksonville, Florida and Savannah, Georgia.
GEORGIA ISLANDS
In just over an hour, you can be in the historic squares of Savannah or shopping in Jacksonville. Looking for something a little more low key? Explore Jekyll Island or the Darien and Saint Mary's Waterfronts. Want to be captivated by nature? Cumberland Island and Sapelo Island will be your perfect day trip. No matter your plans, coastal Georgia offers plenty of opportunities for exploration, all within easy access of St. Simons Island. Visit the links below for more information and to plan your day trip.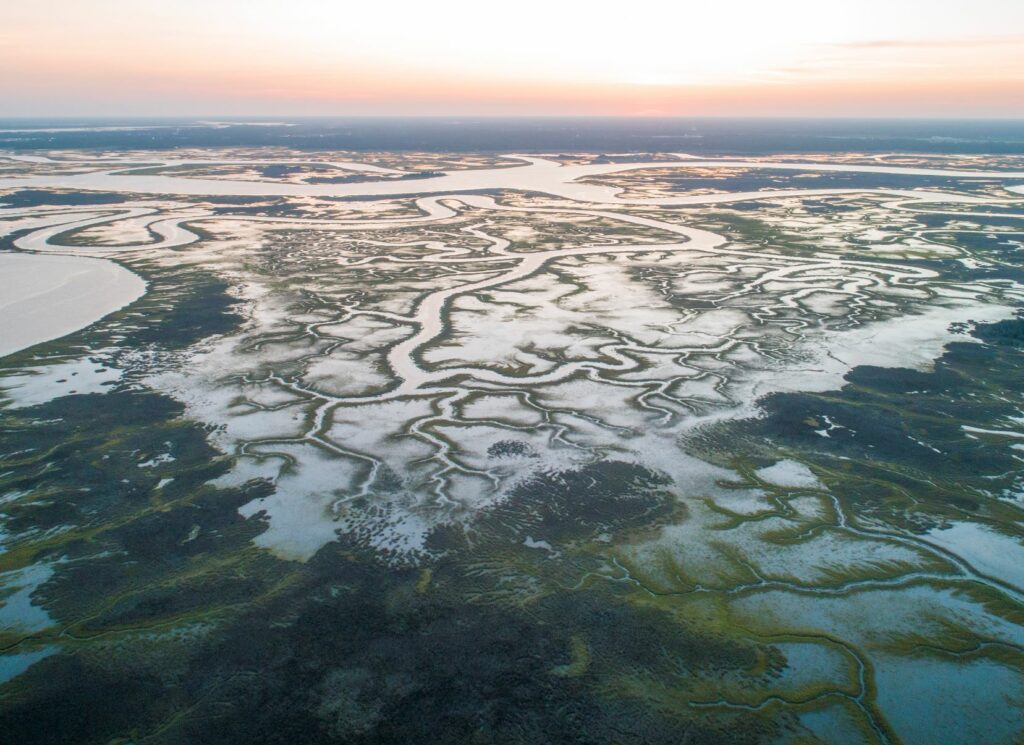 JEKYLL ISLAND, GEORGIA
Just a few hundred yards by water and 30 minutes by car, neighboring Jekyll Island boasts historic landmarks, expansive beaches, miles of bike trails and family attractions including the Georgia Sea Turtle Center. Visit www.jekyllisland.com to plan your day.

Once on Jekyll, trolley tours and ghost tours are available. Visit Lighthouse Trolleys or call 912-638-3333 for more information.
CUMBERLAND ISLAND, GEORGIA
Georgia's largest barrier island is home to 9,800 acres of Congressionally-designated Wilderness featuring pristine maritime forests, miles of undeveloped beaches, wide marshes and wild horses. The island is accessible by ferry from St. Mary's Georgia. Once on the island, National Park Staff provide guided tours via passenger van and open-air tram to historic locations, including the First African Baptist Church where John F. Kennedy Jr. married in 1996. Or explore the area on the island's hiking trails.

For more information, visit www.nps.gov/cuis/index.htm
SAPELO ISLAND, GEORGIA
From the Sapelo Island Visitor's Center in Meridian, an interesting ferry ride across the broad Doboy Sound and wider rivers of eastern McIntosh County accesses this pristine barrier island, a virtual showplace of nature. Sapelo boasts one of Georgia's most beautiful beaches, and a restored lighthouse. Visit Hog Hammock, one of the last places where the Gullah culture is practices. Reynolds Mansion, built by cotton magnate Thomas Paulding, and later owned by Howard Coffin and R. J. Reynolds, is located on the island and open to the public. For details, visit http://www.sapelonerr.org/visitor-center/
Coastal Georgia Cities & Towns
St. Simons Island vacations are like none other. With beautiful beaches and marsh land for miles you are sure to enjoy your time here. Closely located to many other beautiful destinations we encourage you to explore the surrounding areas!
DARIEN, GEORGIA
Three centuries ago, Scottish Highlanders settled a fantastical high bluff overlooking expansive marshes and the Darien River. With their colorful kilts, stockings, and bonnets, the Scots created a unique coastal paradise… Darien, the second oldest planned city in Georgia.

Today, historic buildings, ruins of cotton exchanges, warehouses and naval stores and beautifully restored homes of lumber barons share the historic district with charming bed and breakfasts, tea rooms, and antique shops. Visitors and residents alike, strolling along pedestrian and bike paths, enjoy this vibrant community located less than fifteen minutes from Brunswick and St. Simons Island.

The river remains the focal point of life in Darien. The town was a major seaport in the 1800's, exporting rice, cotton and timber. Shrimp boats float at the river's edge, adding picturesque charm to the area. The excellent seafood and abundant wildlife has coined the phrase, "fisherman's Paradise" to describe Darien and McIntosh County. Water-oriented recreation includes sport fishing, canoeing, kayaking, and sailing. Hunting, camping and bird watching are also popular in the upland tidal areas. To plan your day, visit http://www.visitdarien.com/
OKEFENOKEE SWAMP PARK – GEORGIA
Seventy five miles west of St. Simons Island is the Okefenokee Swamp Park in Waycross, Georgia. Nearly a half million acres and part of the National Wilderness System, the park features wildlife shows, boat tours, railroad tour, canoe rentals, interpretive exhibits, and native animals in their habitat, including the swamp's most famous residents, alligators! The Okefenokee Swamp Park is a unique experience for all ages. For more information, visit http://www.okeswamp.com/
JACKSONVILLE, FLORIDA
About an hour south on I-95 is Jacksonville, Florida. Plan a day trip to historic Fernandina Beach, a shopping excursion to St. Johns Towne Center or take the family to a Jacksonville Suns Minor League Baseball game. To plan your day, www.visitjacksonville.com.
SAVANNAH, GEORGIA
Eighty miles north on I-95 is Savannah, Georgia. Originally settled in 1733 by General James Edward Oglethorpe, the city is still vibrant today. The downtown and riverfront area has great shopping, dining, public squares, museums and historic sites. Trolley tours and walking tours are a great way to explore. To plan your day, visit www.savannahvisit.com
ST MARY'S, GEORGIA
Located approximately 45 minutes south of St. Simons Island on I-95, Historic St. Marys beckons with white picket fences, charming Victorian homes, quaint shops and captivating cafes. No trip to St. Marys is complete without a visit to the submarine museum. St. Marys Submarine Museum is the largest museum of its kind in the South, and the fifth largest submarine museum in the country. Before you leave, ride the water taxi over to downtown Fernandina Beach, Florida for more shopping and sight seeing. For more information visit http://www.stmaryswelcome.com/