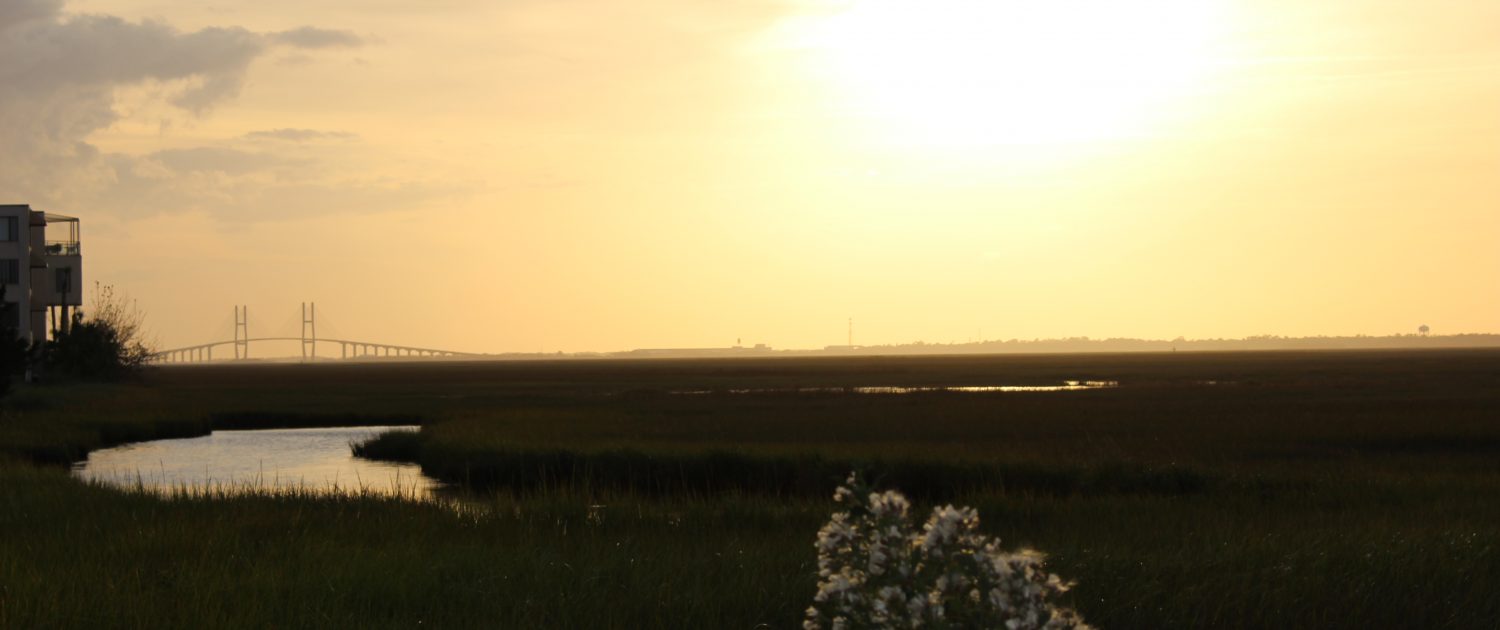 Sample Itineraries
Whether you are visiting St. Simons Island for the first time or have been many times, there's always something new to discover. We've put together a few sample itineraries to jump-start your vacation planning. From visiting historical sites to exploring the island on paved bike paths to special meals with family and friends, we have loads of ideas.
And we've included plenty of quiet time, giving you ample opportunity to soak up the sunshine and feel the ocean breezes. Families, couples and groups traveling together can all find something special to do and discover on St. Simons Island.
Start your day with coffee on the porch, breakfast in the village or a sunrise stroll on the beach. Then walk, bike or drive to interesting historic destinations, water excursions or waterfront Neptune Park. By day's end, you'll be ready to wind down with a stroll along the beach, a glass of wine on the veranda or fresh seafood for dinner. Of course, there's no hurry, you're on Island time now! Plan a lot or a little, and mix and match activities from our sample itineraries. Contact an experienced Hodnett Cooper vacation planner by dialing the toll-free number in the top right.
3-DAY ITINERARY
Two days away is rarely enough time to enjoy the scenery, sites and activities on St. Simons Island. Whether you're here for a long weekend, a mid-week break, or want to stretch three days of activity across a week, we have a few can't-miss suggestions when you visit St. Simons Island. Start the day leisurely over coffer at an island favorite or hit the pavement peddling on a bicycle. We've put together 3 days, you decide which order to schedule the events. Plan a lot or a little, and mix and match activities or days from our sample itineraries.
4-DAY ITINERARY
If you're lucky enough to get away to St. Simons island for four days or longer, we have put together sample four day itineraries with which to explore. We recommend combining sight-seeing and beach time to soak it all in—from the history to the sunshine!

Take some or all of our suggestions. Mix, match, find something you like and do it all over again. The wonderful thing about planning your days on the island, is that there are no steadfast rules; except to enjoy!
Get acclimated to island life with morning coffee before taking the short drive to 2 of the island's most interesting and picturesque historic sites. Stop for lunch or a light snack before heading out to sea on a shrimping excursion. It doesn't get any fresher than this!
Set the day's pace on a self-guided biking tour around the island before relaxing on the beach. Treat your sun-kissed skin to a fancy dinner before turning in for a restful night's sleep in your St. Simons Island vacation rental.
Pack the right shoes and a picnic for this day of climbing above the waterways at the lighthouse to being on the water in a kayak or paddle board. Pack a picnic for a lunch at the park and end your stay with a seafood dinner prepared by our local chefs.
Let our local chefs do all the cooking today! Start with a leisurely breakfast in the village before seeing the island by trolley. Extend a relaxing lunch with time spent afterwards lounging on the beach. Keep the night going with Tramici's dinner and a movie combo special.
Explore the island by bicycle and take as much time as you like to see the sites, shop the shops and get to know the local neighborhoods. Plan to stop in Hot Dog Alley for lunch before peddling to the beach for a great low-tide time to ride without getting swept out to sea.
Shove off the island and land next door on Jekyll Island for a day trip of exploring the picturesque scenery, getting in a game of golf; 18 hole or mini, some waterpark fun and sharing stories over dinner before returning to your St. Simons Island vacation rental.
Pack in the history and some horseback riding in between meals on this fourth day of island adventures.
Morning coffee and pastries at Palm Coast Coffee in the village
Located at 318 Mallery Street in the heart of the St. Simons Island village is the iconic Palm Coast Coffee. A beach cottage nestled among the business district storefronts, Palm Coast is as cozy as your grandmother's front porch, and is complete with rocking chairs. In the morning, enjoy coffee and pastries inside, on the front porch, or under the oak trees on the side patio.
If you like Palm Coast for breakfast, return for lunch, dinner or a cocktail through the night. Live music and open mic nights provide open-air entertainment. It's one of the most relaxing spots on the island—day and night.
Visit Fort Frederica and Christ Church
After a leisurely morning, drive north on Frederica Road to two of the Island's most interesting and picturesque historic sites.
Christ Church
Located mid-island, Christ Church was first built in 1820, destroyed by Union troops during the Civil War and was rebuilt in 1884. The cemetery on the church grounds is home to several famous Georgians and Civil War veterans. This beautiful church in a picturesque setting is a popular historic destination.
Fort Frederica National Monument
Just 300 yards north of Christ Church is Fort Frederica. Established by James Oglethorpe in 1736, Fort Frederica was home to colonists from England, Scotland and Germany. The fort controlled ship travel on the Frederica River during the conflict between Spain and Britain. The remains of the Fort are protected by the National Park Service. Visitors can explore the grounds with riverfront vistas and the museum featuring artifacts found at the site.
Lunch break in Redfern Village
After historic sightseeing, head south on Frederica Road back toward the south end of the island. Stop in Redfern Village for a casual lunch at one of our unique local restaurants that provide both indoor and outdoor seating.
Bubba Garcia's for fresh Mexican fare.
Gnat's Landing for fresh seafood and local favorites
Fancy Q Sushi for traditional sushi and unique rolls
Lady Jane Shrimping Excursion
Climb aboard the Lady Jane for an afternoon of shrimping on the St. Simons Sound. With nets in the water, the Lady Jane brings in a catch of Bonnethead , Blacktip, Sand shark, Horseshoe Crab, Puffer Fish, Amberjack, Crocker, Spot, Whiting, Bluecrab, Skate and of course, shrimp. Children and adults alike watch and help as marine biologists identify the catch.
Check online for sailing times and to make reservations.
Bike to breakfast in the Village
No matter where you're staying on the island, you're within biking distance of the village. So why not hop on and pedal you way to one of our outstanding breakfast locations, all on Mallery Street
Palmer's Village Café traditional breakfast and gourmet omelets
Sandcastle Café – featuring a breakfast menu and outstanding breakfast buffet
Bike excursion
Now that you're fueled up, explore the island by bicycle. With miles of paved trails, you're safely out of traffic and often under a canopy of oaks. Discover your own route, or follow this loop:
Starting in the village from Mallery Street, turn left on Ocean Boulevard. At the light (and at the end of the airport runway), turn left on Retreat Avenue.
As you ride down Retreat Avenue, you'll be riding alongside the famous "Avenue of the Oaks," once the entrance to the antebellum cotton plantation, Retreat. Now home of a 5-Star, 5-Diamond golf resort, the grounds feature two golf courses (Seaside and Retreat) and a 42-room hotel called The Lodge. The grounds are private—at the end of the Avenue of the Oaks, turn around at the guard gate.
Back at the traffic light, turn left on Kings Way (Ocean Boulevard becomes Kings Way). When the trees open up to the golf course—with a view of the marsh on your left—follow the sidewalk as it turns right on Sea Island Road. Continue through the light, then take the first left on Hamilton Road
The end of this short road opens up to Gascoigne Bluff, St. Simons marina and Epworth by the Sea. Explore this residential neighborhood with amazing river views and historic sites including slave cabins and Lovely Lane Chapel. After exploring, exit the area through Hamilton Street and turn right on Sea Island Road.
Back at the light, turn left on Demere Road. Use caution at the roundabout, crossing the street only at designated crosswalks
Should you be ready for a lunch break, Southern Soul Barbeque is a local favorite with all the BBQ fixins. Indoor and outdoor picnic table seating is available.
At the roundabout, continue on Demere Road (Southern Soul on your left and the farmer's market on your right). Continue on Demere, take a left on East Beach Causeway at the flashing light (use the designated crosswalk)
East Beach Causeway takes you through the marsh. Turn left on Ocean Road to enter the East Beach neighborhood. Along Ocean Road are cottage homes on the right and marsh vistas on the left. Bird sightings are common along this stretch.
At 15th Street, turn right and continue one block to the end of the street. You've reached Gould's Inlet overlooking Sea Island and the Atlantic Ocean. Just beyond the wooden pier are several park benches for a restful and photo opportunity
From Gould's Inlet, continue straight on Bruce Drive. Upon exiting the neighborhood, turn left on Ocean Boulevard. Follow Ocean back to your starting point in the village
Beach in the afternoon
After an active morning, what better way to spend the afternoon that relaxing on the Island's beaches? St. Simons Island has two convenient public parking and beach access locations on Ocean Boulevard at the Coast Guard Station and Massengale Beach. Parking is free and a boardwalk leads from the parking area to the beach.
Several smaller beach access locations are scattered along Ocean Boulevard and other oceanfront streets. Look for the green "Public Beach Access" signs and please obey posted parking signs to avoid ticketing or towing.
Fancy dinner
St. Simons island is fortunate to have many unique restaurants. Most are casual, but for a special night out, you may want to get gussied up for these fine dining restaurants:
Georgia Sea Grill http://georgiaseagrill.com/ is located in the village and features fresh seafood—choose your catch, then choose the style of preparation. Always extraordinary.
Delaney's Bistro http://www.delaneysbistro.com/ Dinner selections include fresh seafood, poultry and prime beef. Chef Tom Delaney prepares nightly specials that are both unexpected and delicious.
Climb the lighthouse, explore the museum and gift shop
The St Simons Island lighthouse has an interesting history dating back to 1810. The lighthouse and keeper's quarters are open and visitors are welcome to climb the 129 steps to the top of the lighthouse for a 360 degree view of the Island and surrounding waterways. http://www.saintsimonslighthouse.org/
Picnic Lunch in Neptune Park
Adjacent to the lighthouse is the Island's waterfront Neptune Park http://www.glynncounty.org/index.aspx?NID=997 With activities for every age, the park features a playground, swimming pool that operates seasonally, miniature golf course and a picnic area under a centuries-old oak. Pack a lunch and enjoy at a picnic table under the oaks, or on the adjacent oceanfront lawn.
Afternoon Waterway Excursion
There are a variety of ways to explore the Island's vast waterways—both on the ocean and through the rivers.
Southeast Adventure Outfitters http://southeastadventure.com/ offers a variety of kayak tours. Tours times are based on tides, so be sure to plan ahead and make a reservation.
Stand Up Paddleboarding (SUP) has become a favorite Island activity because of our calm seas at low tide. PGA Tour Professional and St. Simons Island resident Davis Love III owns Paddle and Putt in Redfern Village. They offer SUP lessons, rentals and sales. Call 912-268-4247 for more information
Seafood dinner
You certainly can't leave the Island without a stop at one of our iconic seafood restaurants. Located side by side on Ocean Boulevard, Crabdaddy's and The Crab Trap serve it up fried or baked.
The Crab Trap – with a bit more rustic atmosphere, The Crab Trap is a true southern "fish camp." Order anything fried with a side of battered French fries. Platters are sizeable and you won't leave hungry! Tables have a hole in the middle to conveniently toss shrimp, oyster and crab shells. This is an Island favorite.
Crabdaddy's – for those who prefer their seafood baked and broiled, neighboring Crabdaddy's has you covered. In addition to amazing seafood, Crabdaddy's is known for its bread pudding, a Southern favorite.