New Owners Frequently Asked Questions
Make Your Investment Work For You
Interested in property management services with Hodnett Cooper Vacation Rentals? Peruse the frequently asked questions below for answers new owners typically have as they explore joining the Hodnett Cooper family and inventory.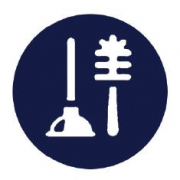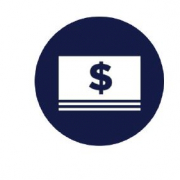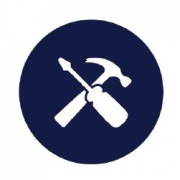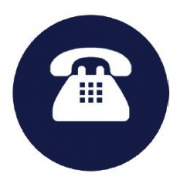 HOW MUCH REVENUE CAN YOU GENERATE FOR ME?
The answer depends on many factors including type of property, location, view, amenities, owner use and overall presentation/decor.
We will provide an estimate based on comparable properties in the area.
HOW DO YOU DECIDE WHAT TO CHARGE FOR MY PROPERTY?
Depending on the property, some complexes have pre-determined rates. If that is not the case, other factors help determine pricing; mainly, the view orientation, number of bedrooms, amenities, decor and comparable properties.
HOW AND WHEN DO I GET PAID?
Owner statements are generated each month by the 10th for the previous month's revenue.
Funds are directly deposited into your bank account and your monthly statement is sent via email.
HOW IS CLEANING HANDLED?
We partner with several independent contractors for housekeeping services. They clean the property upon each guest departure and leave a starter supply of basic provisions. After the property is cleaned, a Hodnett Cooper inspector conducts a detailed inspection to ensure the property meets our cleanliness standards.
WHAT IS THE LINEN PROGRAM AND HOW DOES IT WORK?
Each property requires the purchase of linens from our linen program. This includes 2 sets of sheets per bed and 4 sets of towels per bathroom, plus kitchen towels. These are all white interchangeable linens.
Each time the property is cleaned the housekeeper provides clean linens and removes the old linens for laundering. Mattress pads, pillows, blankets, and any other bedding are not part of the linen program.
A linen replenishment is billed annually to ensure quality remains consistent.
HOW DO I KNOW WHEN I GET A NEW OR CHANGED RESERVATION?
Each owner has a unique login for our "owner link" feature on our website. This allows you to check your property's schedule at any time.
HOW DO YOU DECIDE WHAT PROPERTY TO OFFER A GUEST WHEN THEY CALL?
When speaking with a possible guest our job is to ask the right questions and to select vacation rental properties based on the criteria provided by the caller.
In most cases, the guest is either online already or we direct them to our website to view the properties available in order to make a selection. The guest ultimately chooses.
HOW DO I RESERVE MY OWN PROPERTY?
The "owner link" feature on our website allows you to make bookings for yourself, family or friends. The site also allows you to check all reservations, view work orders, etc.
WHAT IF I HAVE FAMILY AND FRIENDS WHO WANT TO USE THE PROPERTY?
The property is reserved by you via the owner link or by our reservations office. You determine if your guest is paying any amount of rent or other fees such as housekeeping. We provide service to them as any other guest.
WHAT IS THE PROCEDURE IF A GUEST DAMAGES MY PROPERTY?
Normal wear and tear should be anticipated, keeping in mind the greater occupancy experienced, the more wear and tear should be expected.
Damages to a property are rarely experienced but are accounted for in the rental process.
A damage waiver is collected from each guest which covers up to $3,000 of reported accidental damages with no charge to the owner.
DO YOU CALL ME PRIOR TO DISPATCHING FOR REPAIRS?
This depends on the repair. If the repair is minor, we take care of the issue without your involvement. We are authorized to spend up to a specific budget per our management agreement.
If there is an emergency repair that exceeds this budget and will affect a guest stay, we will proceed and notify you the next business day.
THANK YOU
Thank you for considering Hodnett Cooper Vacation Rentals, Inc. Let us care for your property's every need while protecting your investment. Our team of award-winning professionals will put your property at the forefront of the vacation rental market in the Golden Isles. We look forward to working with you to maximize your property's exposure and occupancy goals.
Please feel free to reach out to us if we can provide any more information regarding our Vacation Rental Program.
Send Us Mail