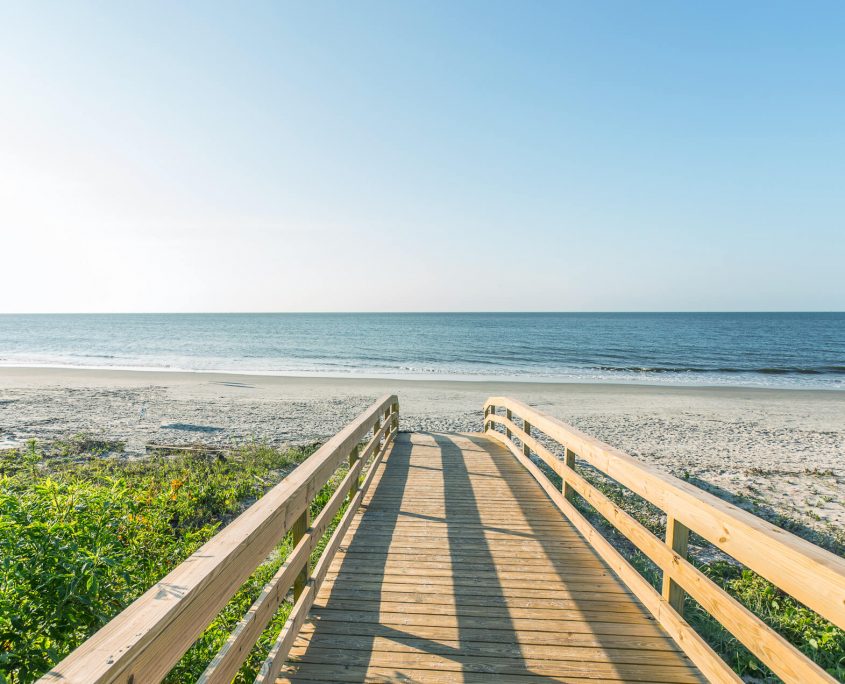 Vacation Rental Wedding Accommodations
Hodnett Cooper Vacation Rentals is pleased to welcome brides, grooms, their families and guests to St. Simons Island. We have 330 vacation rental properties conveniently located on the southern end of St. Simons Island, ranging from efficiency residences to large, private homes.
Because of the wide variety of accommodations in our rental inventory, your guests choose the residence that works best for their St. Simons Island stay. Hodnett Cooper Vacation Rentals extends a discount on vacation rental properties for your guests when you make advance arrangements with us. When they are ready to book their stay, guests may call one of our vacation planners or book online using a promotion code we create specifically for your wedding guests and the dates surrounding your special day.
A FEW THINGS TO KEEP IN MIND
Hodnett Cooper Vacation Rental residences strictly prohibit gatherings larger than the maximum occupancy. Residences may not be used as a party or event venue. Violating this policy will result in eviction without refund.
Minimum stays do apply at the majority of our properties depending on seasonality. Two- to five-night minimums are typical in summer months.
We are not able to extend any discounts during certain holiday time frames. Please check with our reservations team for additional details.
Several homes in our program do not allow discounting. These properties will be excluded.
Once we know the details of your St. Simons Island wedding, the Hodnett Cooper team will set up a promotion code and provide you with wording you may use on your save-the-date announcements, wedding invitations, web site and other materials. We look forward to welcoming your guests and helping to make your wedding as special as St. Simons Island itself!