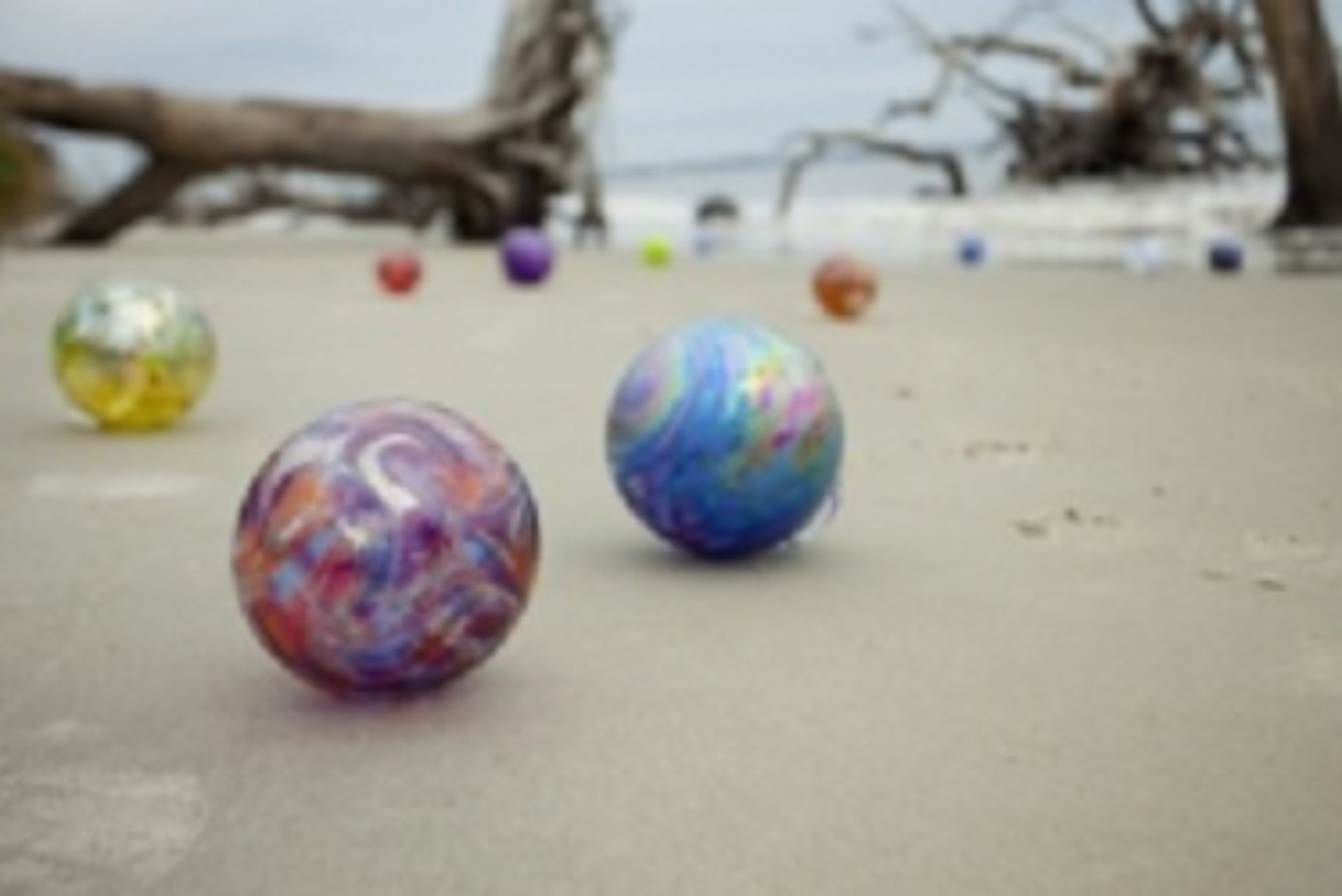 Martin Luther King Weekend On St. Simons Island
From Oyster Roasts to Art Galleries, long weekends on St Simons Island do not disappoint! Don't miss out on all of the great events happening over the holiday weekend.
January 1st to February 28th, 2017
If you are up for a challenge the Island Treasure glass float hunt is perfect for you! As history has it these glass floats were once used to mark the nets of fisherman and occasionally they would get away and wash ashore. Now Jekyll Island selects artist from all over the country to create these one of a kind glass floats for lucky beach goers to find and keep!
January 3rd to 31st, 2017
In Jim Jones, new exhibit you will get to observe his latest Three Dimensional art piece which is intended to get us to think and ask questions about the art work, the size, the color, the shape, etc. If you enjoy and appreciate fine art then you have to check this exhibit out!
First Friday in Historic Downtown Brunswick
January 6th, 2017
Visit the shops, galleries, and restaurants of Historic Downtown Brunswick. Enjoy live music from local musicians, art openings, and food and beverage samples from 5:00pm – 8:00pm.
January 10th to February 19th, 2017
Bob Meredith, who is originally from Georgia and now resides in the golden isles has been oil painting for over 40 years, he enjoys painting anything from custom portraits to landscapes to still life's. He is known world wide for his most recent work in which he recreated store fronts that can be found in different places through out the country and world.
January 13th, 2017
Come visit Cannons Point and get a glimpse into what life was like at cannons point during the plantation period. Tour groups will meet at the A.W. Jones Heritage Center at 9:30 a.m. and will return at 12:30 p.m. The tour is $65 per person. Visit saintsimonslighthouse.org to register, or call 912-634-7090 for assistance
January 14th, 2017
Come out and support the Pull for a Kid organization when sends almost 40 kids to summer camp each year. All the money is raised at this family friendly. Bring a team of 5 friends, family or coworkers and come PULL! Divisions: Women, Men, High School, Coed. $100 entry donation per team.
January 14th, 2017
Join the St. Simons Land Trust for its 17th annual Oyster Roast which will be held Saturday, Jan. 14, 2017, from 5 to 8 p.m. at Gascoigne Bluff. Local chefs will be preparing and donating Southern favorites like Low Country Boil, BBQ, and Oysters. There will be live music by the folk singer and acoustic guitarist Owen Plant. Tickets are $75 each.
---
Related Topics
activites activities affiliation Airbnb a little light music america America's Favorite Towns America's FavoriteTowns America's Happiest Seaside Towns American Cancer Society Art Awards bargain mansions beach Beach Day beach rentals brunswick brunswick georgia Christmas dinner dogs on beach family family activities family fun fishing Florida Gators football gators Golden Isles Hodnett Cooper Hodnett Cooper Real Estate Holiday Weekend Jekyll Island Most Romantic Towns Mother's Day Real Estate restaurants Shopping st. simons island Things to do Travel + Leisure USA Today vacation rentals VRBO winter activities