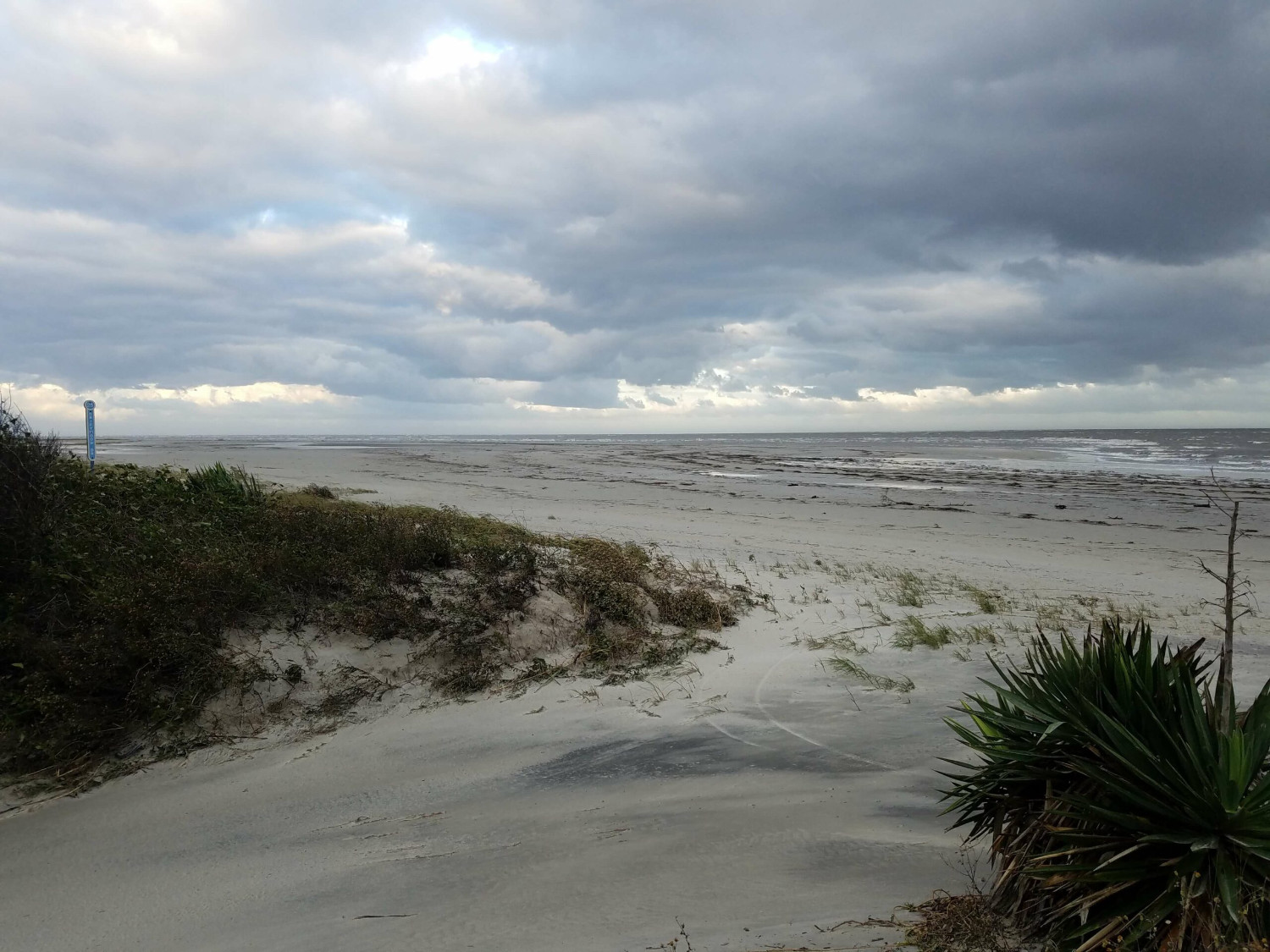 The St. Simons Island beaches are enjoyed by residents and visitors all year long. As we gear up for summer, here's everything you need to know to enjoy a day at the beach, St. Simons Island style!
SWIMMING AND SAFETY
Because St. Simons Island is the westernmost point on the East Coast, the shoreline has a lake effect and big waves are not typical. However, we do have strong currents and a significant differential between high and low tides. The water often looks deceptively calm and swimmers should exercise caution and swim at their own risk.
Lifeguards are on duty during summer months (Memorial Day weekend through Labor Day weekend) from 11am to 4pm. To increase coverage, in 2014, Glynn County will double the number of guards and expand coverage from the southern end of East Beach south to the 5th Street seawall.
At mid and low tide, sand bars are often visible from the shoreline. Do not swim or walk to the sand bar. The tide can come in quickly, leaving you in danger of the strong and unpredictable currents.
TIDE CONTINGENT BEACHES
St. Simons Island has 37 public beach access points along the southern tip of the Island. Because of the geography of St. Simons, some beach access points are "tide contingent," meaning at high tide—which occurs twice daily—the water completely covers the sandy beach. At low tide the beach is exposed. At other access points, the beach is accessible 24/7.
Access Points 1-23 – Public beach access points 1-23 are tide contingent. These stretch from the southwest end of the Island at Wyley Street (#1) to the southeast end of the Island at Arnold Road (#23)
Access Points 24-37 – On the Eastern side of the Island, beach access points from Massengale Park (#24) to Gould's Inlet/16th Street (#37) have all-day beach access
BIKE TO THE BEACH
One of St. Simons Island's favorite pastimes is cycling. With miles of paved bike paths and easy, flat terrain, many will choose a leisurely ride to get to the beach. Each public beach access point is easily accessible to those on bikes. For bicycle rentals, click here.
DRIVE TO THE BEACH
Many of the public beach access points have limited parking. Please obey all posted parking signs to avoid ticketing or towing. Two large access points (Massengale Park, #24 and Coast Guard Station, #27) have free public parking areas along with public restroom facilities.
DOGS ON THE BEACH
Let's face it, dogs love the beach. And dog owners love seeing their dogs loving the beach!
The St. Simons Island beaches are pet friendly, with some practical regulations in place for safety:
During non-summer months (post Labor Day weekend to Memorial Day weekend) dogs are allowed on the beach any time. Dogs must either be under the owner's immediate control by voice command or leashed. Owners of out-of-control dogs are subject to ticketing and fines.
During summer months (Memorial Day weekend through Labor Day weekend), dogs are NOT permitted on the beach from 9am to 6pm. Early morning and late evening strolls are still allowed.
ALWAYS clean up after your pet
---
Related Topics
activites activities affiliation Airbnb a little light music america America's Favorite Towns America's FavoriteTowns America's Happiest Seaside Towns American Cancer Society Art Awards bargain mansions beach Beach Day beach rentals brunswick brunswick georgia Christmas dinner dogs on beach family family activities family fun fishing Florida Gators football gators Golden Isles Hodnett Cooper Hodnett Cooper Real Estate Holiday Weekend Jekyll Island Most Romantic Towns Mother's Day Real Estate restaurants Shopping st. simons island Things to do Travel + Leisure USA Today vacation rentals VRBO winter activities