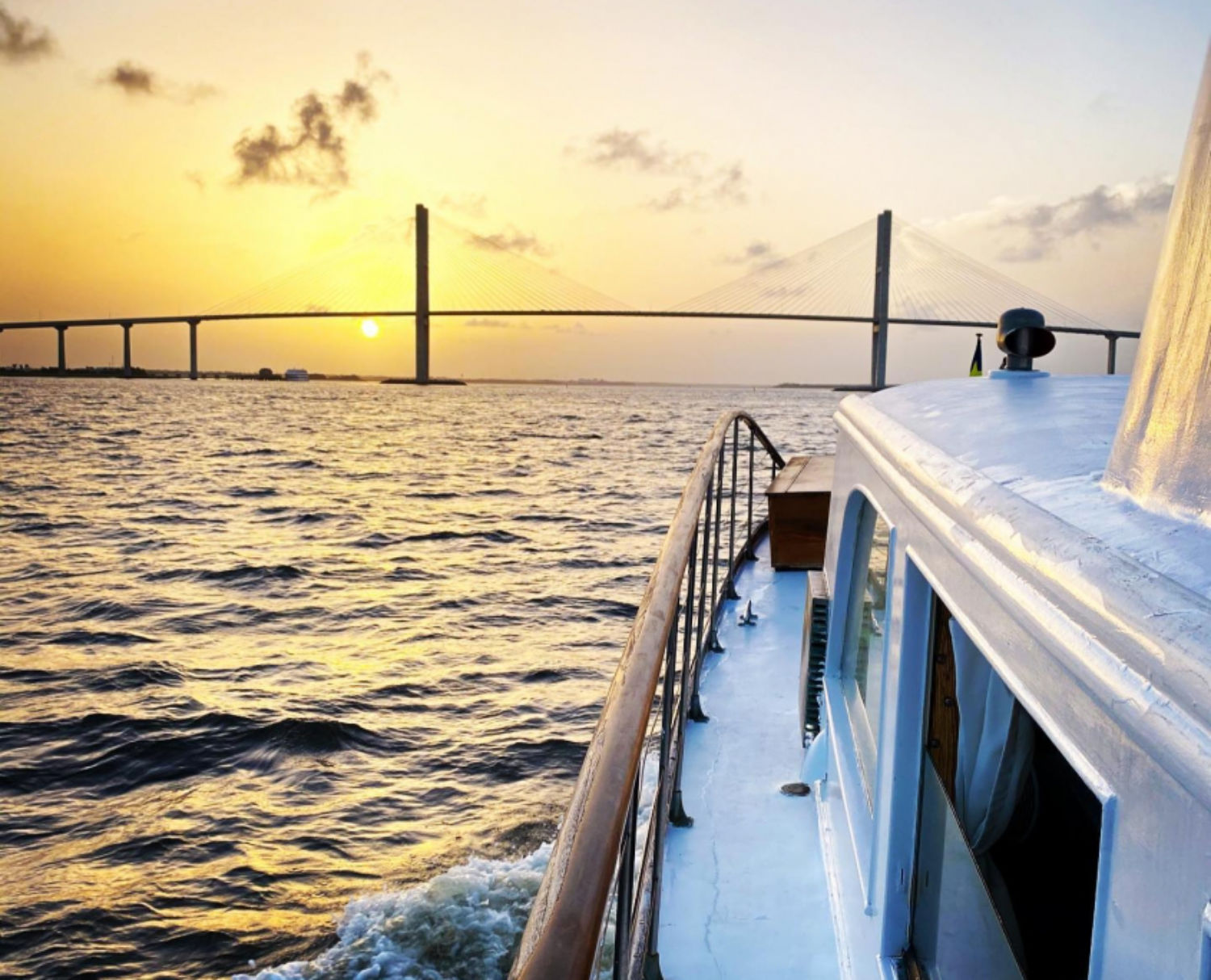 You may remember the "America's Favorite Towns" survey where St. Simons Island, Georgia ranked #3 for our beautiful natural setting, miles of sandy beaches, sprawling oaks, golf and historic sites.
As part of the "America's Favorite Towns" poll, Travel + Leisure readers also scored towns on their romantic appeal for the "America's Most Romantic Towns" list. To calculate the most romantic towns, Travel + Leisure looked at brunch spots, bakeries, wine scenes, scenic picnic-friendly parks and romantic hotels.
Based on these categories, we are pleased to report that St. Simons Island ranked as the #1 Most Romantic Town! We'll just quote T+L directly:
"America's top town for romance strikes the right balance between seclusion and accessibility. Located on one of Georgia's Golden Isles, this southern-style beach town has both white sands and live oaks, and was a hit with readers in romance-friendly categories such as picnicking and charming cafés. You can rent bicycles, browse antique shops, and check out another undeniable marker of romantic destinations: the local lighthouse."
As a bonus to those who are considering a romantic getaway, another top romantic town is just across the bridge—a quick 12-minute drive from St. Simons Island. Neighboring Brunswick, Georgia ranked #20 among Travel + Leisure readers:
"Established by the British in 1771, this romantic coastal spot is one of the few American towns that kept its colonial street names—a nod to longevity any couple can appreciate. Aside from quirky appeal to history buffs, Brunswick was ranked highly for its festivals, such as autumn's Brunswick Rockin' Stewbilee, where competitors cook up tomatoey pots of stew. Come December, a plethora of twinkly lights is a seasonal enchantment (even on the water, during the Christmas Boat Parade of Lights)."
Turns out, Coastal Georgia is for lovers! Take a look at the Hodnett Cooper St. Simons Island and Brunswick Area Guide for all sorts of activity ideas. For the romantic, a horseback ride on the beach, picnic at oceanfront Neptune Park, a long walk on the beach or a Tree Spirit treasure hunt.
---
Related Topics
activites activities affiliation Airbnb a little light music america America's Favorite Towns America's FavoriteTowns America's Happiest Seaside Towns American Cancer Society Art Awards bargain mansions beach Beach Day beach rentals brunswick brunswick georgia Christmas dinner dogs on beach family family activities family fun fishing Florida Gators football gators Golden Isles Hodnett Cooper Hodnett Cooper Real Estate Holiday Weekend Jekyll Island Most Romantic Towns Mother's Day Real Estate restaurants Shopping st. simons island Things to do Travel + Leisure USA Today vacation rentals VRBO winter activities