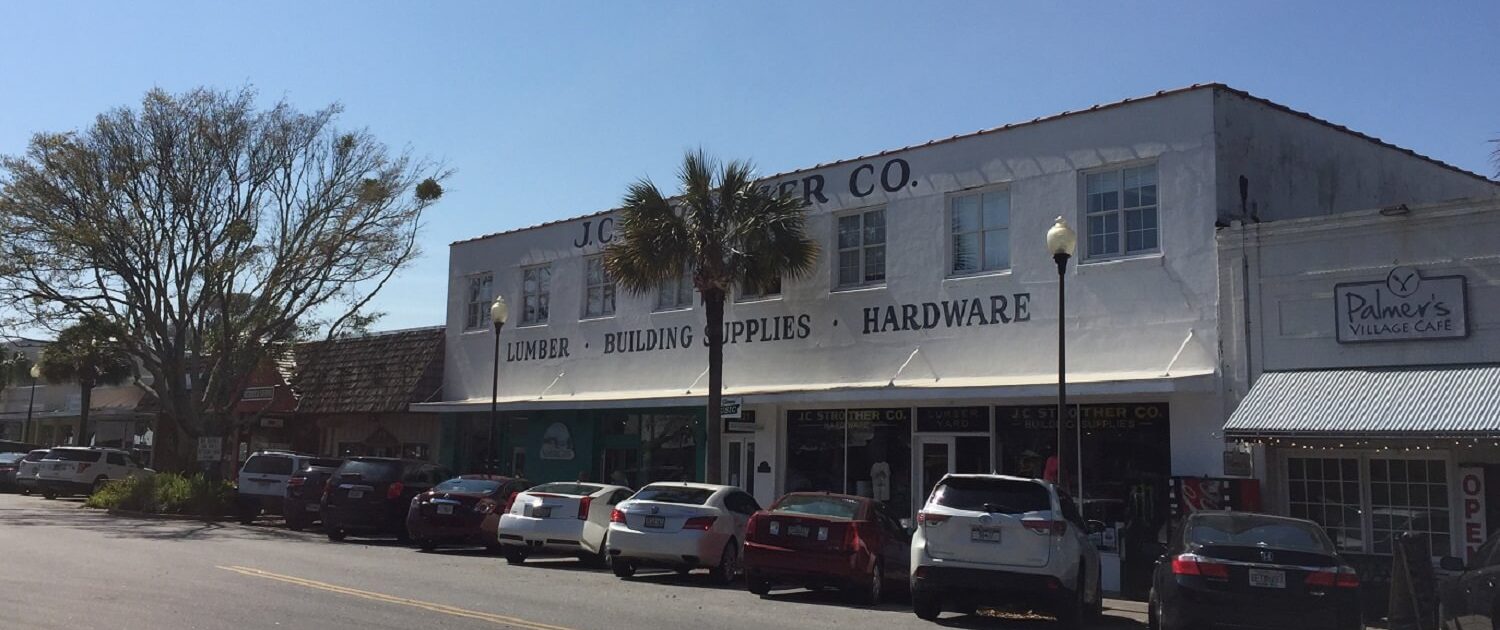 A Day in Redfern Village
The Hodnett Cooper Vacation Rentals team has years of experience in both St. Simons Island property and St. Simons Island living. In this series of blog posts, we're digging in to our vacation specialists' expertise to uncover unique activities and hidden gems only available on St. Simons Island, Georgia.
Today, we present our must-see locations during a day of shopping in Redfern Village. Located just north of the Frederica/Demere traffic circle on Frederica Road, Redfern Village is no longer content to take a back seat to the Pier Village. Packed with unique shops and restaurants, you can easily spend the day shopping and snacking your way through the other village.
Tibi Outlet – This chic women's clothing store stepped right out of Manhattan and into Redfern Village on St. Simons Island. Amy Smilovic is the owner and fashion designer behind the "Tibi" label. She has a New York City studio (which was featured in a scene in The Devil Wears Prada) and sells the Tibi line in boutiques and major retailers across the country. Amy grew up on St. Simons Island and blesses her hometown with the Tibi outlet store. Her clothes are inspired by the island's bright colors, bold prints and classic style. And not only will you love the prices, you may also stumble across a one-of-a-kind sample!
Gogo Jewelry – Gogo Ferguson is the great granddaughter of a Carnegie steel baron, who once owned property in Georgia's Golden Isles with many of his Gilded Age counterparts. Today, Gogo is a jewelry designer who finds beauty in nature. She casts gold and silver from animal bones and sea life, creating unique statement pieces. You can almost imagine Gogo walking along the beaches and island trails stumbling across interesting shapes that most of us would overlook. When you visit her shop in Redfern Village, be sure to ask exactly what you're looking at—you'll be surprised at the beauty of a silver rattlesnake vertebrae or armadillo sternum.
Viola's Market – At Viola's Market, experience layer upon layer of interesting finds—furniture, books, accessories, jewelry, plants, décor and even Georgia olive oil. With a casually elegant and vintage style that celebrates the coast, you'll be able to take home a bit of the island style with you.
Our Hodnett Cooper insiders have many more shopping recommendations, so stay tuned for more unique tips.
---
Related Topics
activites activities affiliation Airbnb a little light music america America's Favorite Towns America's FavoriteTowns America's Happiest Seaside Towns American Cancer Society Art Awards bargain mansions beach Beach Day beach rentals brunswick brunswick georgia Christmas dinner dogs on beach family family activities family fun fishing Florida Gators football gators Golden Isles Hodnett Cooper Hodnett Cooper Real Estate Holiday Weekend Jekyll Island Most Romantic Towns Mother's Day Real Estate restaurants Shopping st. simons island Things to do Travel + Leisure USA Today vacation rentals VRBO winter activities