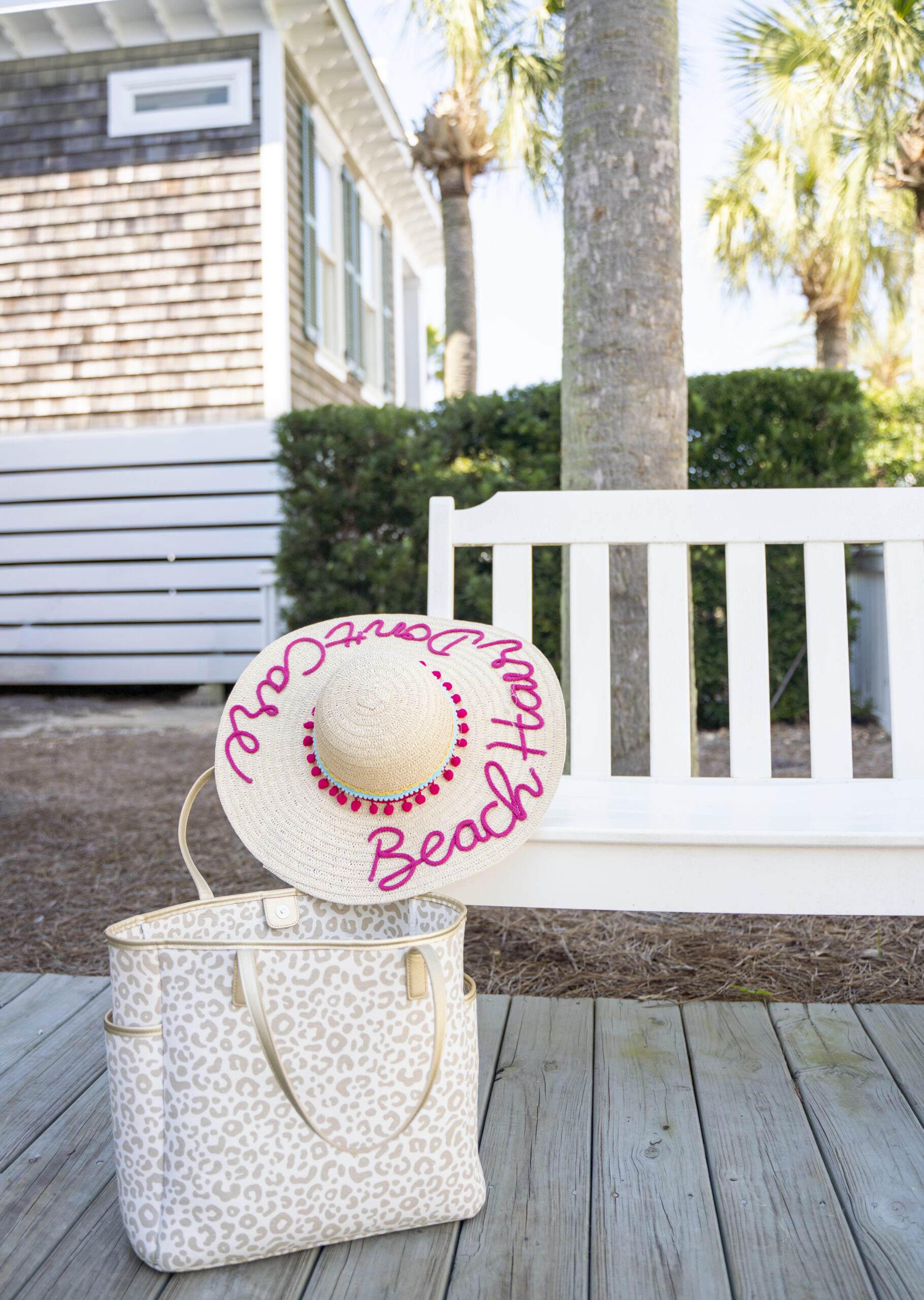 Looking for more than a trinket to take home? This list of St. Simons Island shopping has you covered. From flirty feminine to masculine musings and décor pieces; these local stores will cover your gift list – plus something for yourself.
Shopping for Baubles
Saint Simons Drug:
Longview Shopping Center: Don't let the name fool you, this Saint Simons shopping landmark is much more than a family pharmacy. Since 1978, Saint Simons Drug has been a go-to for chic gifts, a beautiful children's section brimming with books, beach supplies, all of your pharmacy needs and more, tailored by dedicated and helpful staff that know children and their families by name. The assortment of charming frames will beautifully compliment all decors. Added Bonus – Saint Simons drugs offers delivery and gift wrapping. Follow them on Facebook and Instagram.
Redfern Village: This sweet shop sings with serenity while focusing on bringing nature into your home with one-of-a-kind antiques and home accessories. Our favorite part is reading the quirky tea towels and browsing the jewelry section, many from local artists. The sleek bohemian looks will have your friends clamoring for details on procuring their own. Added Bonus– Step out on to Viola's back porch overlooking a stunning marsh. Take a deep breath in and enjoy the warm Saint Simons sun as the water glistens at high tide. Follow their unique collection on Facebook and Instagram.
Pane In the Glass:
Ocean Blvd: Good Vibes Only at this stop. We cannot say enough about this family run Saint Simons shop. The intricacy, artistry, talent it takes to painstakingly hand make stunning pieces of art. The shop is beautiful, each window glimmers with extraordinary glass pieces that fling speckles of sunlight from the floor to the ceiling, drenching the room in shimmer. Even better, the sweet family of women behind the counter. Each lady kind and unique in their own way, always a pleasure to chat with and true historians of Saint Simons. Added Bonus– Ask the ladies about the salvaged paint sign on the side of the building discovered recently. Follow their artistry on Facebook and Instagram.
Shopping for Foodies
Next door to Redfern Village: Here we grow again! What started as a niche market and café in Redfern village has grown into an island staple. Brimming with unique finds for any gourmand, including Georgia grown olive oil, an exceptional variety of spices and a curated assortment of artistic home gifts and serving accoutrements. Best of All the outstanding staff will help you craft a one-of-a-kind gift box or help you sample many of the store offerings. Added Bonus– Inside the store is a wine bar and café. Enjoy expertly arranged small bites, a thoughtfully constructed wine list or the perfect dinner. Enjoy their outstanding new patio space! Follow them on Facebook and Instagram.
Uncle Dons:
Across from Redfern: A quintessential look at the traditional farmer's markets we all grew up knowing and loving. An abundance of fruits and veggies sprawl throughout the store, each labeled with their local purveyor's location. Also available a wide range of gifts from small town aficionados, including the best pepper jelly ever created. The perfect place to gather ingredients for your dinner menu! Added Bonus- Cooking not your thing? Uncle Don's features variety of take-and-bake items to top off the end to a perfect beach day. Follow them on Facebook and Instagram.
Island Natural Market:
Longview Shopping Center: Consider this our Saint Simons Island shopping version of a hometown whole foods. Catering to a variety of natural or organic foods and specializing in allergy appropriate and restricted diets, this island hot spot has something for everyone. Added Bonus– pick up a smoothie or made to order juice blended fresh while you shop to add some pep to your shopping spree! Follow them on Facebook.
Shopping for Women
The Shops at Sea Island: A love letter to ready to wear resort style, this chic boutique offers something for everyone. From running errands, after work drinks, strolling the beach or an impromptu family photo session- the wide range of women's clothing is limitless here. Added Bonus- Do you know a Lilly Pulitzer fanatic? If so, the Cloister Collection is a perfect place for you to find a great selection of Lilly apparel and gifts. With a whole section dedicated to Lilly Pulitzer for women and children you won't leave this store empty handed! Follow them on Facebook and Instagram.
Redfern Village: Your shopping dreams have come true. The best of all worlds, champagne, clothing and home décor. Two Friends showcases an impeccable mix of clothing, shoes, jewelry, art, home accessories & gifts. The local owner and curator designed her boutique to capture the essence of this southern resort destination. Two Friends has evolved from an appointment only micro boutique to one of the most popular shops on Georgia's Golden Isle. A recent addition, The Bubble Bar at Two Friends is a wine and champagne bar designed to bring a little fun to your afternoon shopping. Enjoy a glass while browsing the shop or stop in for a tipple with friends. Take advantage of one of their scheduled tasting evenings or even host a private event in this stunning space including outdoor patio! Added Bonus – Take your vacation memories home, treat yourself to a custom throw pillow embroidered with the geographical coordinates of St. Simons. Follow them on Facebook and Instagram.
Across from Redfern Village: The dream of local girl turned UGA alum, featuring women's clothing, inclusive sizing, and accessories. This haute shop features big city makers you won't find elsewhere on Saint Simons Island, including Free People, Show me your Mumu, Spanx, and Queen of Sparkles. If you are looking for color, this boutique is for you! Added Bonus- The owner is fantastic at keeping up in every season! Stop by multiple times a week and always find something new! Follow them on Facebook and Instagram.
Next Door to Redfern Village: This newcomer is home to well-made clothing, accessories, and home goods for every woman. Birdies features stylish ready-to-wear clothing for modern women of all ages. For day-to-day wear or elegant occasions — you'll find sophisticated pieces with personality to suit every need. Discover the season's latest clothing collections, beautiful stationery, home accents that stun, and gift-giving galore. Added Bonus- This shop is housed in a building that was previously a bank and still retains and authentic vault door, perfect for photographs during your try on sessions. Follow them on Facebook and Instagram.
Shopping for Men
Shops at Market Street: Shopping for the svelte man in your life? Planters Exchange excels at menswear. From the casual performance polo and resort wear shorts to high end mix and match slacks and blazers. If you have managed to leave your hanging bag at home, this is a one stop shop and will save your vacation. Looking for a gift? The men's accessories would thrill any savant. Added Bonus – careful packing ensures your purchase is ready to wear. Follow them on Facebook and Instagram.
Shops on Frederica: Calling all gentlemen, this fine menswear shop is perfect for the upscale huntsman and offers styles appropriate for dinner or the great outdoors. From stylish statesmen with blazers and button downs to dapper in cotton polos and vests. This venue leans more towards the masculine, refined style and offers an assortment of colorways. Added Bonus – Let Mr. Bullington himself advise you! Relax and soak in suggestions while playing with Rosie the pup, the sweetest shop mascot! Follow them on Facebook and Instagram.
Shops at Sea Island: From the Boat or Beach to Cocktails, this shop has casual, and athleisure covered. Did you forget your OnClouds or Olukais at home? This is where you get a fresh pair on Saint Simons Island. Lose your shades on an offshore excursion? Stop by for a pair of Abacos. Forgot to grab a belt? There is a Smather's and Branson here with your name on it. Added Bonus- Happy coincidence, they feature ladies' styles too. Follow them on Facebook and Instagram.
St. Simons Island shopping truly offers something for everyone! With our favorite local recommendations, we hope you can venture out on vacation and have a great shopping trip with family and friends. If you're planning a trip, be sure to check out St. Simons Vacation Rentals to book your island getaway.
Look for our next post about Shopping for Children on Saint Simons Island!
---
Related Topics
activites activities affiliation Airbnb a little light music america America's Favorite Towns America's FavoriteTowns America's Happiest Seaside Towns American Cancer Society Art Awards bargain mansions beach Beach Day beach rentals brunswick brunswick georgia Christmas dinner dogs on beach family family activities family fun fishing Florida Gators football gators Golden Isles Hodnett Cooper Hodnett Cooper Real Estate Holiday Weekend Jekyll Island Most Romantic Towns Mother's Day Real Estate restaurants Shopping st. simons island Things to do Travel + Leisure USA Today vacation rentals VRBO winter activities